Faith Miracle Sanctuary Christian Worship Center — A Place Where All Are Welcome
Welcome to Faith Miracle Sanctuary Christian Worship Center! We're thrilled to welcome you into our congregation for our services. As a local non-denominational Christian church in Johnson City, TN, we exist to connect people with God through salvation. Together, we develop and grow into totally committed disciples of Jesus Christ. It's our mission to have a community that loves, shares, and cares for one another through Christ for God's glory.
Our Vision: Bring People Closer to God
Our vision is to build relationships between God, unbelievers, and believers through outreach, to develop unity with small group meetings, to bring children into a spiritual atmosphere through weekly youth meetings, and to equip men through men's meetings, for the older women to teach the younger women while ultimately building and maturing spiritual individuals and families that advance God's kingdom and disciple others.
The hope behind this vision includes:
Souls saved
Diminished drug and alcohol addictions
Immoral society transformed
Moral leaders being voted into local and national offices
Bodies healed
People delivered from demonic suppression-oppression-depression-possession of evil spirits
Marriages restored
The biblical model of the family revived
Breaking down denominational walls and congregational cliques
Pastors and leaders in the Body of Christ living holy lives as examples to believers
We Are Located Blocks Away From the Johnson City Community Theatre
Our church is located at 906 Grover St, Johnson City, TN 37601. We welcome the residents of Jonesborough, Bristol, Elizabethton, Kingsport, and surrounding areas to join us for service as well.
Meet Pastors Alan and Doll Evans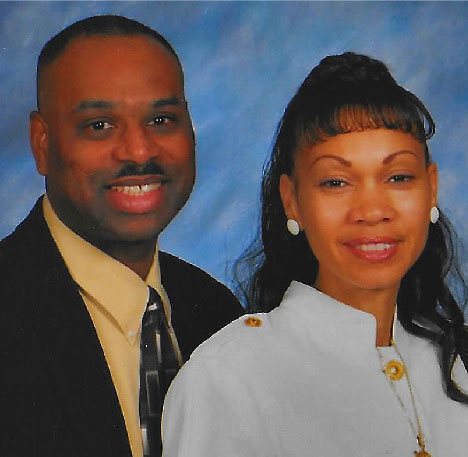 Upon retiring from the U.S. Army after twenty-five years of military service, Alan Evans and his wife Doll Evans began their ministry service when God called them to fulfill His vision. Doll, a native of Johnson City, has served in many ministry areas. She has served as a nursery supervisor, children's Sunday school teacher, children's church teacher, choir director, adult Sunday school teacher, and several other areas of ministry. She was a Chaplain at a women's prison in Hawaii for five years, where Alan was stationed. She also ministered in 3 men's prisons with her husband for five years.
Both Doll and Alan were ordained as ministers through Independent Assemblies of God International in 1998. Alan earned an undergraduate degree in Theological Studies from the Hawaii Theological Seminary in 2008. In 2013 he completed a master's degree in Pastoral Counseling from Liberty University Baptist Theological Seminary. In 2016, he completed a master's of Divinity from the Liberty University Baptist Theological Seminary. Doll completed her studies at the Leadership Bible Institute in Hawaii. Together, they've attended several leadership courses from various churches. Doll and Alan are guest speakers at different denominational and non-denominational churches. It is their passion to preach the good news of Jesus Christ to as many people as they can reach.
Come Worship With Us
To learn more about our church, please join us for our weekly services. Our morning Intercessory Prayer is held every Sunday at 8:30 AM, Adult Sunday School is at 9:30 AM and our Sunday Worship Service begins at 11 AM. We're always happy to see new faces and to have the opportunity to get to know the members of our community better. If you have questions or would like to request a prayer, please give us a call today at (423) 913-2770.