Intimacy with God During Sickness and Ill Health: Keep These 3 Verses Near Your Heart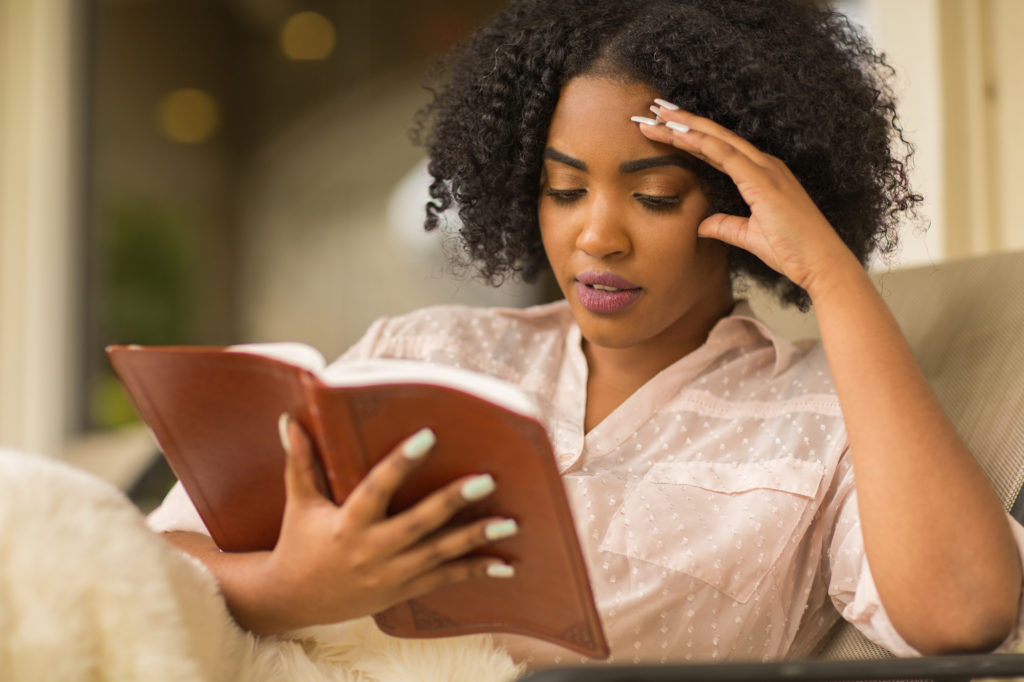 The question of why we suffer is common to all of humanity. Chronic pain, sickness, and disease have plagued every generation since the beginning of time. And yet, our suffering seems personal, individual, unique. When it burdens our family, it appears as if there are no answers. Maintaining faith in times of sickness is difficult, but it is essential to strengthening our relationship with God and breaking through stronger and more resilient. 
Even with modern medicine and technology, people fall ill and suffer every day. We have seen this all too well in the years 2020 and 2021. Suddenly, illness and health were front and center. 
If you wonder about suffering, you might come out of it a little perplexed. There are no clear answers. Illness is a form of death. It teaches us things. It shows us compassion, sympathy, and it humbles us.  Some say that suffering derives from the fact that we live in a fallen world. After sin entered, death and sickness were born. That doesn't mean, however, that God is not with us during sickness or in times of disease, nor does it mean that He has abandoned us. 
It doesn't mean that we still do not learn from it or that God is punishing us with it. 
How Do We Keep Faith in Times of Illness, Suffering, and Death?
For most people, suffering remains a mystery. There is no clear answer, but there are ways to further connect with God and hold on to our faith throughout the pain that illness brings about.  Pastor Tim Hager, an associate minister in Washington D.C., puts it this way, "There is an opening of the soul that happens during times of stress…during times of suffering we experience God at a deep, profound level."
This profound experience with God can lead us closer to him, but we must trust, we must find peace in the circumstances and face it with courage. 
Find Intimacy with God in Times of Illness & Suffering
The natural tendency is to form a rift in our faith during times of illness and sickness. It produces suffering from many directions: it creates family tensions, economic uncertainty, physical pain, emotional pain, etc. It's not easy to remain steadfast in these moments, but it will usually be the case that people depend on us, whether it is a loved one or ourselves that are experiencing the illness, we must show strength. 
And yet, it is during these times that we find intimacy with God. 
Verse #1: Job 42:5
In Job 42:5, after he had endured great suffering gives himself to the Lord, 
"I know that you can do all things;
no purpose of yours can be thwarted.
You asked, 'Who is this that obscures my plans without knowledge?'
Surely I spoke of things I did not understand,
things too wonderful for me to know.
You said, 'Listen now, and I will speak;
I will question you,
and you shall answer me.'
My ears had heard of you
but now my eyes have seen you."
It is not uncommon to question God, but when we give ourselves to his Will, we may be shown the way. Perhaps we hear with our ears about God and his teachings during hard times, but it is until we see, until we are face-to-face with it, that we might truly see that he is with us. 
Verse #2 Corinthians 1:3-5
"Praise be to the God and Father of our Lord Jesus Christ, the Father of compassion and the God of all comfort,  who comforts us in all our troubles, so that we can comfort those in any trouble with the comfort we ourselves receive from God. For just as we share abundantly in the sufferings of Christ, so also our comfort abounds through Christ."
God provides comfort even in our times of trouble. The suffering produced by our situation, allows us to grow in our faith and to provide comfort to others in their time of distress. 
There is something to be learned in suffering. God does not abandon us in it for the sake of punishment. There is something beyond it. There is wisdom. There is light. There is the capacity to take our suffering and comfort others in their time of need. 
Verse #3  John 14:27
"Peace I leave with you; my peace I give you. I do not give to you as the world gives. Do not let your hearts be troubled and do not be afraid."
You might remember this is when Jesus is comforting his disciples and telling them that he is "the way, the truth, and the life." He's reminding them that if they have seen him, they have seen the Father and that if they follow him they will meet the Father. He is reinforcing their faith, "The world cannot accept him, because it neither sees him nor knows him. But you know him, for he lives with you and will be in you." 
This entire chapter is profound. Jesus talks to his disciples about the greatness of the Father and how he has sent Jesus to show the world his presence. Jesus says that those that love Him love the Father and that the "Father's house has many rooms; if that were not so, would I have told you that I am going there to prepare a place for you." 
The Father has a place for you, even when it seems He has forgotten. 
Keep Strength & Faith in the Lord in Times of Sickness and Uncertainty
Here at Faith Miracle Sanctuary, we are a community of people that find peace and comfort in the Lord. We have all suffered. We have all lived life's challenges, and we hope that by maintaining our faith in these times we can pass it along to others in the difficult moments. 
If you have a sick family member or are suffering from an illness, do not forget that you are not alone. God lightens your burdens. He will give you rest. 
Join us at Faith Miracle Sanctuary and we will pray together. 
Like this content? Share it here!