Leading Your Family in Worship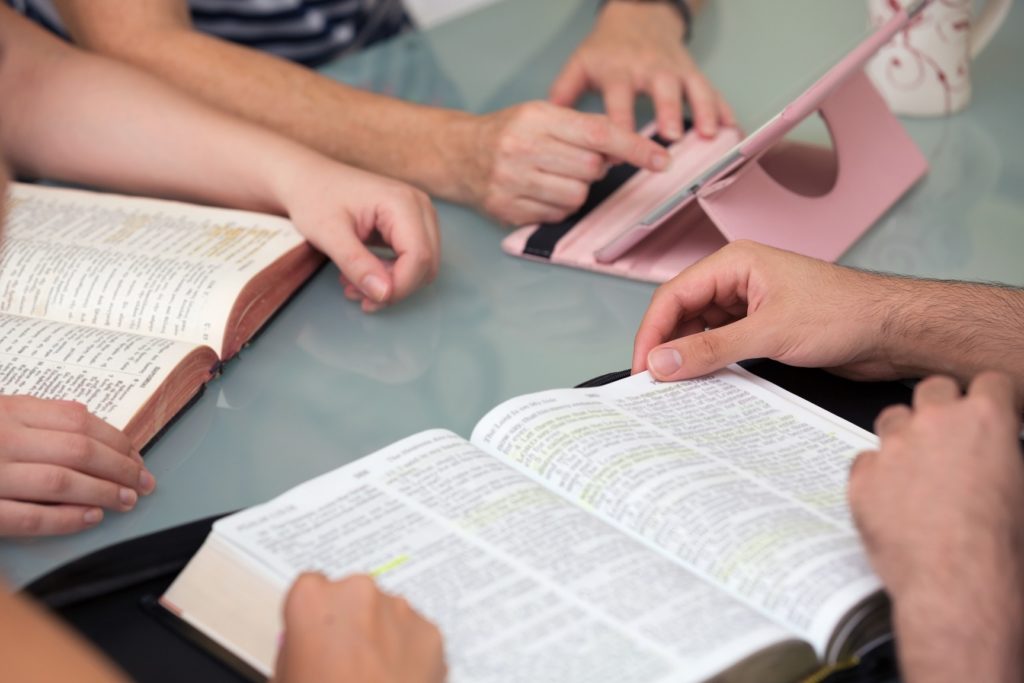 The dynamic of a family is significant in so many ways. Our family life is what often shapes us to be who we are outside of the home.
In Genesis 18:19 (KJV) it says "For I know him [Abraham], that he will command his children and his household after him, and they shall keep the way of the Lord, to do justice and judgment; that he the Lord may bring upon Abraham that which he hath spoken of him."  
In this scripture, we learn that the Lord has plans to show Abraham His plans for blessing the nation through Abraham's work. He purposefully chose Abraham to command his children, and through his children, to lead in the way of the Lord.
The Lord also has plans for you as the head of the household (father) and teacher of the children (mother) to lead the path of Christianity for your own family.
In today's fast-moving world, bringing your family closer to the Lord can be challenging. But those challenges can be overcome. It requires building a strong foundation. Being steadfast in your own faith. And making family worship a daily practice.  
Why Family Worship Matters and How to Apply Family Worship Inside the Home
There are three key aspects of family worship: daily instruction, daily prayer, and a daily singing of the praise of God.
Daily instruction involves reading the Bible and gaining lessons from the Word. Small children can benefit greatly from this daily ritual as it will help them form Holy thoughts and see the significance of how these lessons apply in the real world. They will also be prepared for life's many obstacles and be able to face them with Christian values.
In the second aspect, daily prayer, this is how the family comes together to thank the Lord and pour out what's been on the heart and mind. Prayer is power. "And pray in the Spirit on all occasions with all kinds of prayers and requests. With this in mind, be alert and always keep on praying for all the Lord's people" -Ephesians 6:18. When you pray together as a family, you emphasize the role you play together and in the community.
The last aspect of family worship involves singing.  "Let the word of Christ dwell in you richly, teaching and admonishing one another in all wisdom, singing psalms and hymns and spiritual songs, with thankfulness in your hearts to God." -Colossians 3:16. When you praise the Lord in your household, you will fill it with His blessings.
Make a Plan Starting Today
Applying these family worship practices in your household may take some time, especially if one member opposes but be strong, be consistent, and be faithful. "Wait for the Lord; be strong, and let your heart take courage; wait for the Lord!" – Psalm 27:14.   
Visit Faith Miracle Sanctuary Christian Worship Center Today
We invite you to visit our non-denominational church. At Faith Miracle Sanctuary Christian Worship Center, we encourage families to come as they are, for the Lord has a path for you! Please visit our Worship Services and Prayer Times page so that you and your family can make plans to attend service. We look forward to meeting you!   
Like this content? Share it here!