Three Ways to Keep the Word of God in Your Life Every Day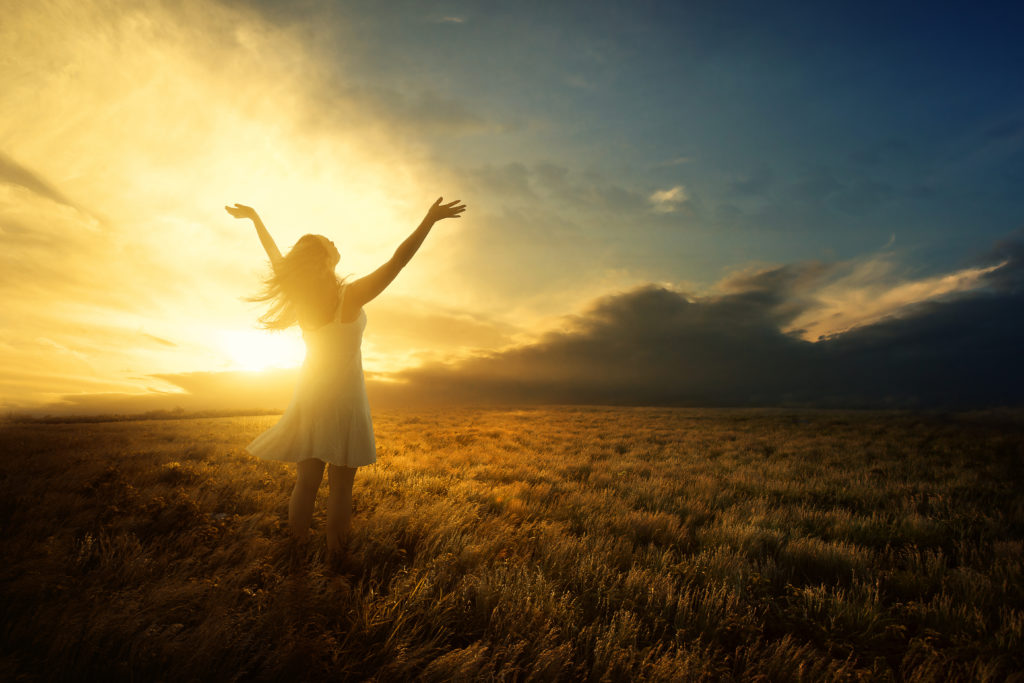 Today's modern lifestyle doesn't always offer a lot of opportunities for silence and worship. It might also make it difficult to spend some time in front of the bible verse of the day with enough room and quiet to take in the message. We have to make that time and look for ways in which to allow God into our lives and let ourselves reflect on our lives and gain clarity. It is often difficult, however, for people to find the time to wind down and find the silence and peace in our fast-paced world. We thought we'd take a look at a couple of creative ways to keep the word of God in your life and to continue to grow your relationship with him both at church, your home, the workplace, and everywhere else you might find yourself.
As the holiday season approaches and passes, it is easy to forget the true meaning of these moments with family and friends. God always wants us to rejoice in the moment, to be present, and to seek his presence in the moments of uncertainty, the unknown, and in moments of joy.
Listen to Music With His Message
There is no shortage of worship music out there. A good worship song, however, achieves a couple of things at once. One, it carries a good melody and rhythm and possesses all of the qualities that a good song has. At the same time, through the words and music, the song carries his message and in some way spreads the joy and hope that is present in his Word.
#1 Inspirational Music — Get the Message of God Through Song
As you go on your forty minute commute home or to work, or perhaps as you take the kids to school or other necessary activities, you can fill your environment with the word of the lord through the wonders of music. If you're not into the traditional hymns or 'worship music,' there is a great array of what is known today as Christian pop to give you the easy-listening mainstream poppy sound you crave with the scripture you need.
Some of today's most beloved and popular Christian artists might include:
Lauren Daigle: With a voice that is powerful, soaring, and at times breathy and with a little blues, she captures the beautiful qualities of the lord in her notes. Songs will inspire you to believe and trust in the Lord as he works things for good, even when you cannot see. Lauren Daigle, the 27-year-old from Lafayette, Louisiana, entered the Billboard 200 at #3 with her album Look Up Child.
The Rend Collective: A surprising sound from the shores of Northern Ireland, the Rend Collective is a group of young musicians that take the word of God to the next level with traditional Irish sounds and easy rock and roll. Their songs have the anthem-like power of God's word rolled up into a head-bopping, rhythmic, celebratory pop song of Rend Collective.
These are just two examples, but you can also look on YouTube for a diverse range of artists including Zach Williams, Hillsong Worship, for King and Country, and more.
#2 Use Technology to Insert Scripture Into Your Life — A Verse a Day Keeps the Doctor Away
While we might normally think of technology as something that takes us away from our spiritual selves, there is a way to use it to our advantage. After all, it would be quite difficult to ask somebody to drop their connection or dependency for their tablet or smartphone, but what if these devices could be used to inject the joy of the Lord to a moment in your life. Today, there are plenty of Bible apps that you can install on your phone that will send you a Bible verse a day or help you get through some scripture. They also have programs you can read with pre-chosen Bible verses and reflections that reach your phone at a designated time. This might be the first thing you see in the mornings or chose to look at it at night after work, or even before you go to bed.
#3 Look for Silence — Take a Minute to Get Away and Be in the Presence of the Lord
This one might sound like the most difficult, as it often seems impossible to 'get away' from the responsibilities of everyday life. If you make it a promise, however, to reserve 5, 6, or even 10 minutes for yourself, these moments will actually begin to grow. You'll find that you actually have a lot more time than you thought and that even just five minutes spent in the Lord's presence and in silence will help you unwind, or reset to continue your day. When you manage to get away in these moments, take in a few deep breaths. "And the LORD God formed man of the dust of the ground, and breathed into his nostrils the breath of life, and man became a living soul." Genesis 2:7. Breath is given to us by God and taking a moment to breathe in slowly, then exhale, will bring us a sense of calm and relaxation.
Visit Friends and Family at Faith Miracle Sanctuary Christian Church
Here at Faith Miracle Sanctuary, everyone is welcome. Our doors are always open and whether you are looking for some comfort or solace in a moment of pain, or simply looking for a friendly face to get through the day, we are here to help our
Like this content? Share it here!