7 Ways to Stay Close to God This Holiday Season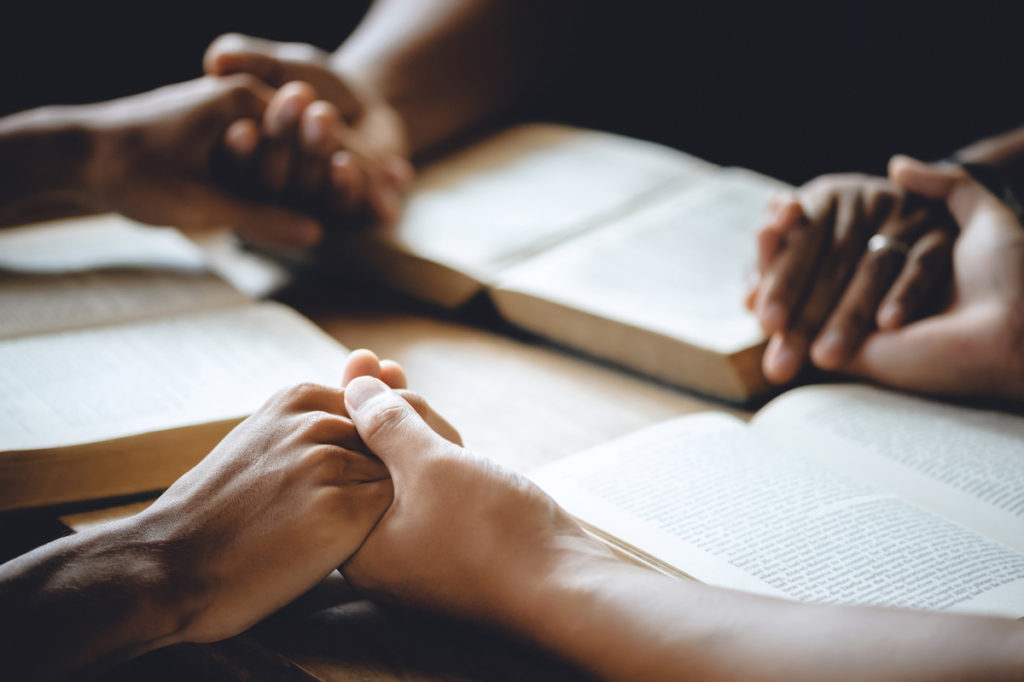 At some point in our lives, everyone has a hard time making time for and prioritizing what matters to them, especially during the busy holiday season. We all can get sidetracked from maintaining a relationship with God. We're all easily flooded with family gatherings, holiday events, and gift shopping. But still, it is always possible to make time for God. We list some of the best tips to practice during the holidays. 
If you want to be close to God this holiday season, come worship with us at Faith Miracle. Contact us online or call (423) 913-2770 to learn more about our Johnson City Church.
Read the Bible Five Minutes Before Getting Out Of Bed 
One of the easiest and best ways to maintain your relationship during busy seasons is by making some time before heading out of the house. You can ensure you get your daily dose of scripture by just setting aside five minutes. This also means reading before you pick up your phone in the morning. It can be tempting to give in to distraction, but it's all about maintaining the discipline to make time for what you love. This is a great option if you are unable to make it to church, or to do alongside church worship as well!
Listen to the Bible On The Go 
As an alternative for reading the Bible before getting out of bed, you can also download an audiobook app and listen to scripture while you are on the go! You can also set a certain amount of time aside. Whether it be 5 minutes or the entire drive to work or school, some is better than nothing! This is one of the easiest and best ways to start your day with God by your side. 
Start a Devotional 
To help you stay on track, it could be useful to look into a daily devotional. A devotional usually comes in the form of a book or an app; it all comes down to your preference! Your book or app will assign a short spiritual reading for each day. With many devotional apps, you can choose what topics you would like to read every day!
Listen to Worship or Christian Music When Driving
Listening to Christian or uplifting church music can make a world of difference. Even if your day starts out on a bad note, it doesn't have to end that way. There is nothing quite like the reassurance that God's grace offers through worship or Christian music. You can listen to this music on the radio or on music streaming on your phone!
Pray When You Feel Overwhelmed 
While considered the best time of the year by many, the holidays can be stressful at times. If you ever feel overwhelmed or you need to take a quick mindful break, you should use this time to pray. When praying, let God know how you are feeling and ask for the strength to continue through the holidays or through stressful times. Prayers can be done anywhere, whether at church, at home, or even in the middle of Christmas shopping. It always helps to list the things you are most grateful for in life. That way, you can go about your day on a positive note!
Bring Your Family With You to Church 
Holidays tend to be stressful due to family events or family-related obligations. If this is what is taking time away from your relationship with God, why not take your family with you to church? In fact, you never know how attending a service can impact your family members! Everyone could walk out feeling better than when they first walked in! It's always a blessing to experience God's grace as a family. 
Never Forget God is Always With You 
Lastly and most importantly, always remember that God is always by your side. 
No matter what you're feeling this holiday season, good or bad, just know that God is walking with you every step of every way. 
Learn More On How to Lead a Life with God, Visit Us Today
At Faith Miracle, we're here to uplift attendees and guests through the Word of God, no matter the time of year. Give us a visit and see what our church can do for you and your relationship with God this holiday season. Contact us online or call (423) 913-2770 to learn more.
Like this content? Share it here!