Top Apps Every Christian Should Have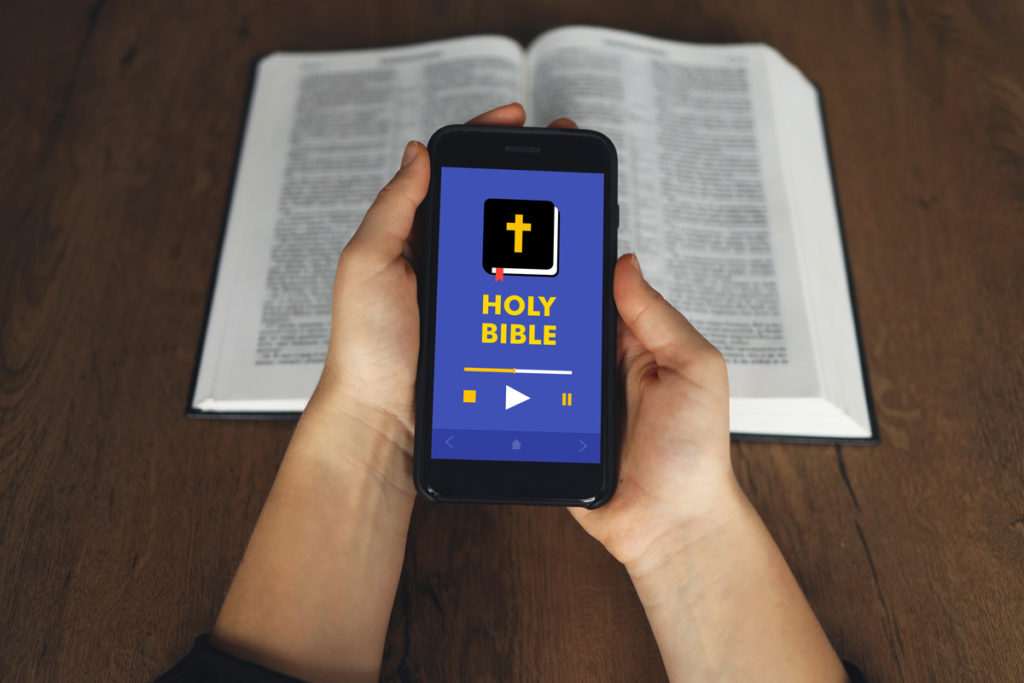 With the level of technology that we have today, there are all kinds of apps out there. There are apps tailored to everyone's interests, careers, education, hobbies, and more! Thankfully, many apps can help you study scripture, pray, and live out your faith in everyday life. Here are some apps we recommend every Christian should download!
If you are looking for a Christian church in Johnson City, Faith Miracle Sanctuary is here. Contact us online or call (423) 913-2770 and start worshipping with us today.
YouVersion 
YouVersion is a Bible app made for all kinds of Christian users. The app has thousands of devotionals and reading plans in over 40 languages! You can customize your Bible readings, take notes, and access versions to read offline. This is a great app to start with if you are looking for more faith-based apps. 
Bible Gateway 
Bible Gateway, similar to the Youversion app, is a Bible app. This free app allows you to read the Bible in 90 different languages and is equipped with the following:
Search tools

Daily Bible verses 

Reading plans

Bible commentaries 
Both Bible Gateway and YouVersion are both great apps, and you choose between the two based on your liking or preference!
She Reads Truth 
More tailored to Christian women, this app allows women worldwide to read the Bible together. It provides a sense of community, encouragement, and sisterhood all in one! Additionally, it encourages women to stay strong and follow the Gospel in everyday life. 
PrayerMate 
When you work, have a family, and a home to tend to, it can be easy to forget to make time for prayer. This app can help you with that area of your life! More specifically, this app keeps track of prayer requests and reminds you of all the people you plan to pray for each day. 
The Bible App for Kids
If you have little ones, this is a great app to consider! 
This app is designed to teach children about stories from the Bible. It is free and available in multiple languages. It also creates a child-friendly world by incorporating interactive animated Bible stories, taking your little one on an adventure! 
PureFlix
Children nowadays are mostly entertained by their iPads or tablets. To ensure your child is not encountering explicit content or entertainment, PureFlix is a recommended app. Not only does it stream clean, family-friendly movies, but it also offers Christian movies! This app makes a great alternative to other streaming services. 
First 5 App
Are you looking to devote more time to your faith? The first 5 App can help you achieve precisely that. The app provides an organized way to study the Bible during the first five minutes of your morning. It has reminders and daily scriptures to start your day with. 
CBN News
You can stay informed on news within the Christian community through the CBN News app. The topics covered are relevant to the Christian life. This app provides breaking news, updated news every day, and news from worldwide! The app can be downloaded and accessed on Apple products, Android, and Kindle. 
Elevate Your Faith At Our Church  
Downloading these apps is only one of many ways to take your faith to the next level. Faith Miracle always has our doors open to those looking to strengthen their faith and relationship with God. Get in touch with us today to learn more about what our church can do for you. 
Like this content? Share it here!