Don't Trip on What's Behind You: Using Faith & God to Overcome Our Past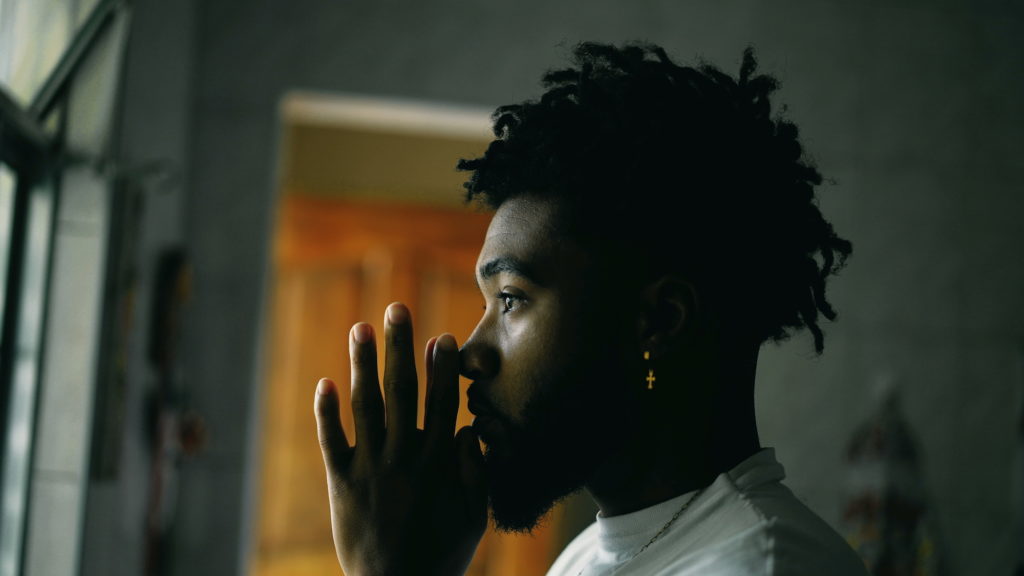 God made human beings in his image, but once we engage with the world and the difficulties and complexities of life, we often go astray. Although He guides us and watches over us, life is full of challenges that test our character. Our choices can lead us down the wrong paths or put us on the path of tragedy. Is the past still haunting you? Do you dwell on decisions or events that are long gone? 
We can learn from the past, but we don't want to let it weigh us down and prevent us from seeing the joy of the Lord in the present. 
So, how can prayer and the Bible help us overcome our past and open our hearts to God? We look at this question below. 
If you are looking for a place to heal and pray with others, Faith Miracle in Johnson City, Tennessee welcomes you to our in-person and virtual services. 
What is Regret and How Does it Hinder Our Lives?
It's not a pleasant feeling. God does not want you dwelling in regret or in past mistakes. The past can weigh us down, trap us in a repeating loop of 'what ifs,' and can lead to fear being the dominating emotion of our lives. When a person gives their heart to Jesus and repents their sins, those sins are washed away so that the person can move on. 
"Therefore, if anyone is in Christ, the new creation has come. The old has gone, the new is here." – Corinthians 5:17
Christ wants us to be free and experience the joy of the Lord. True freedom in Christ, however, can be hindered when we dwell on our mistakes. 
The Story of Paul's Repentance 
The Bible has a lot to say about repentance. The Apostle Paul, for example, carried a heavy burden of guilt for his past transgressions against Christians. Before his conversion, Paul persecuted Christians and went against the message that Jesus was the Messiah. Later in his life, however, he became a dedicated follower of Jesus. Paul's conversion did not happen until years after Jesus' crucifixion. 
Paul confesses his burden in a letter to the Corinthians, "For I am the least of the Apostles and do not even deserve to be called an Apostle because I persecuted the Church of God." Corinthians 15:9
Paul saw his past actions clearly, but through his repentance and action toward the good, he embraced God and moved forward onto a better path. Through his confession, Paul left his sins behind and worked to be better. People will often regret a period of time in their life, a decision, or an event. These past moments can haunt a person and prevent them from moving forward in life. 
The past does not define you and God doesn't want you imprisoned by the guilt of your past mistakes. If you are carrying something from your past, work with God to absolve yourself of the guilt, work hard to grow with God, pray, and be free with Christ. 
Bible Verses to Help Overcome the Past
If you struggle with letting go of things past, remember that God is ready to help you leave it behind. He does not want you to dwell on past mistakes and keep you from flourishing and moving on with your life. 
A few Bible verses that demonstrated his sentiment include:
"Brothers and sisters, I do not consider myself yet to have taken hold of it. But one thing I do: Forgetting what is behind and straining towards what is ahead." – Philippians 3:13

"Forget the former things; do not dwell on the past. See, I am doing a new thing. Now it springs up; do you perceive it? I am making a way in the wilderness and streams in the wasteland." – Isaiah 43: 18-19
How to Learn & Leave Regret Behind for a New Start
Shedding the burden of guilt is often easier said than done. Human beings have a tendency to blame themselves, dwell on the past, and slowly become consumed by the feeling of unworthiness. While learning from our past is important, dwelling on it is not what God is looking for. He wants his children to experience joy and grow closer to Him. So how do you begin this process? Here are a few things to remember: 
Silence the negative voice and remember the story of Christ. We all know that internal monologue that loves to dwell on our mistakes and constantly reminds us of our failures. That little voice inside our head can be pulling us down. Christ died on the cross for us and reminding ourselves of his sacrifice and the Lord's love for us is the first step towards learning to let go. 

Forget what's behind, and keep your eyes on the kingdom of God. We all trip and fall, but what's important is getting up, learning from our past, and continuing the walk forward. There is an eternal prize ahead of us, and if we focus on living our lives with intention, purpose, and in contribution to God's kingdom, we shed our pasts and move closer to God. It is the journey- in doing good for others, living in truth, and focusing on God's love moving forward- that we progress into the future.  
Carrying a Heavy Burden of Regret? Come Worship With Us
The weight of sin and regret are heavy and burdensome. They can seep into your daily life and prevent you from fully pursuing God. Prayer, faith, and Bible study can help you make sense of past transgressions, learn the important lessons, and continue forward to something good. Through prayer, you can keep your faith alive and as a powerful force in your life.  
Let's pray together. Let's walk toward God with joy and praise. Join us at Faith Miracle in Johnson City and learn how our community can help you heal. 
Like this content? Share it here!