How Your Faith Can Support Your Mental Health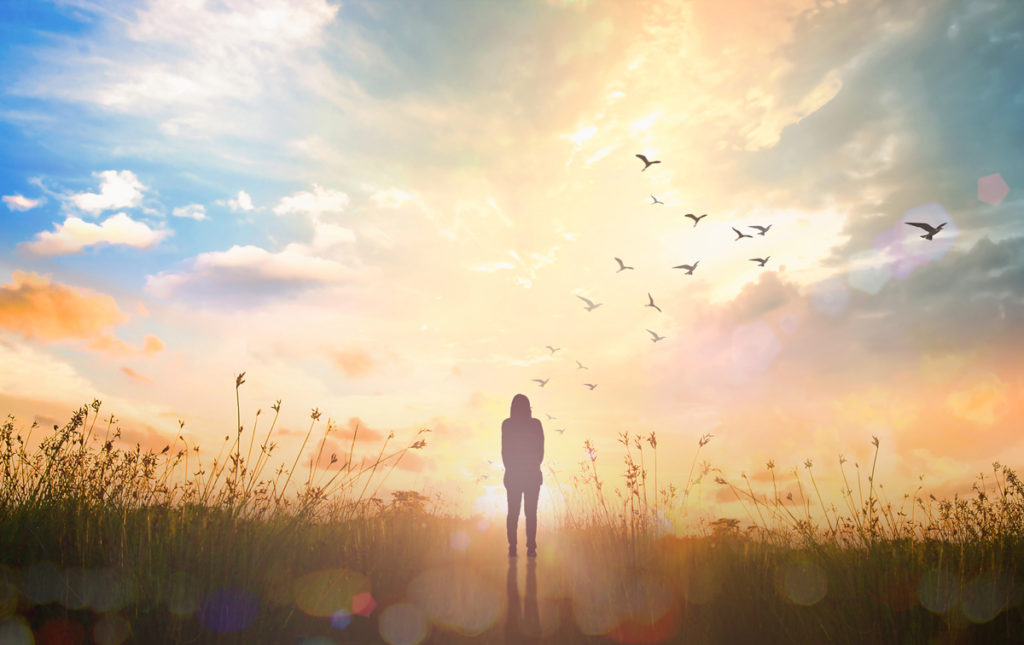 Now more than ever, it is crucial to take care of our mental health and well-being. With the pace of everyday life, it can be easy to start struggling mentally and begin to feel discouraged. Thankfully, our faith in God can take us higher and lift us up. Even when times feel dark, and it feels as if nothing will get better, you always have your faith to lean on. Here are some ways you can use your faith to support you during times of mental struggles. 
Call Faith Miracle at (423) 913-2770 to learn more about our church in Johnson City, TN.
Start Off with Gratitude During Prayer 
When you start your prayer, it is recommended to thank God for everything you are grateful for. We understand how hard it can be to remain positive when struggling with mental health, but practicing gratitude can help lead to progress. It could also be helpful to write down something you are grateful for every day when waking up so you can start your day off on a good note.
Read the Bible Daily 
Even simply reading anywhere from five to ten pages is better than not at all. Sometimes, a quick read into your Bible can help you feel better and possibly bring more clarity into your life. 
It is recommended to read some specific stories in the Bible that might provide some insight into how you can continue addressing issues with mental health. 
Attend As Many Services as Possible 
The more you attend church, the more you will see a difference in your life. Matthew 11:28-30 says, "Come unto me, all ye that labour and are heavy laden, and I will give you rest. Take my yoke upon you, and learn of me; for I am meek and lowly in heart: and ye shall find rest unto your souls. For my yoke is easy, and my burden is light. We come unto Him we shall find rest unto our souls." 
You can walk into a Johnson City church one day feeling low and walk out feeling better, knowing God is with you through everything. 
Speak with a Pastor 
Pastors are not only responsible for leading a church, but they are also some of the perfect people to run to when struggling with your well-being. When speaking with a pastor, you can rest assured that they will provide the guidance and assistance you are looking for. Additionally, you can learn more about how to pray and ask God for his guidance when meeting with a pastor. 
Ask Your Loved Ones to Pray For You 
James 5:16 says, "Therefore, confess your sins to one another and pray for one another, that you may be healed. The prayer of a righteous person has great power as it is working."
Not only is there power in prayer, but there is also power in those who are praying for you. Make your struggles known to your loved ones, and don't be afraid to ask them to keep you in their prayers. 
Read or Listen to Other Stories from Believers 
It can be easy to feel as if you are the only one going through the struggles you are facing at the moment. It might be helpful to speak with others or listen to podcasts to learn a little more about what other believers have gone through. This can help encourage you to keep fighting the good fight and keep working towards healing. 
Read Daily Affirmations and Verses 
Mental health struggles can sometimes make the simplest of tasks the hardest to do. When struggling to get up in the morning, read yourself a bible verse. Starting your day off with positive affirmation and the word of God can help you get through the hardest of times, even when it feels like the pain is too much or overwhelming. When all else fails, you can run to your faith and to God. 
We're Here For You. Learn More About Our Community  
At Faith Miracle, we want to help all those in need. We welcome everyone with arms wide open. If you are looking to attend services and become a member of a faithful community, we're always ready to invite you in. Give us a call today to learn more about what our Johnson City church and our youth and family ministry can do for you. 
Like this content? Share it here!